Welcome To the official Gary Patterson Gift Shop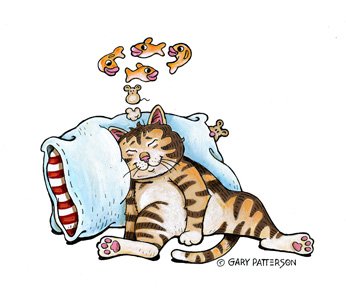 Gary's unique brand of humor is charmingly displayed here in our collection of licensed merchandise.
As one of America's best loved artists, Gary Patterson crafts a special brand of lighthearted humor that is recognized, loved, and collected by millions of people around the world. For over 48 years Gary has amused us with his tongue-in-cheek works featuring the potential pitfalls inherent in sports, the daily dramas that occur at the work place and hilarious portraits of our cats and dogs - all in predicaments that help us appreciate and laugh at the lighter side of life.
Smiles Guaranteed!